Man Kills Big Wolf Spider Only to Find Hundreds of its Babies Crawl Out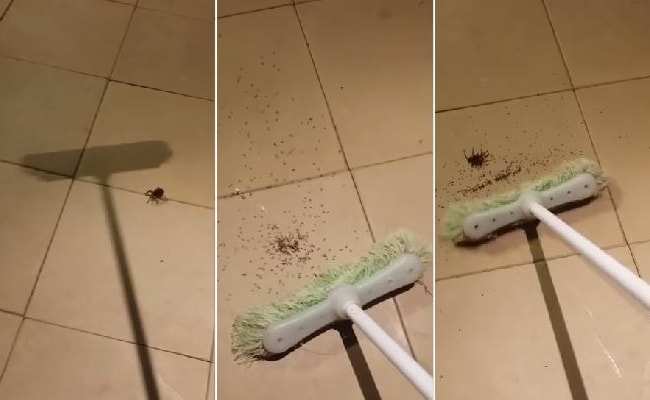 Ever had that nightmare in which you kill a big, scary spider and thousands more explode from it, crawling everywhere. Well, this man just lived through it and uploaded a video to share his  experience.
Danny Ford from Hallett Cove in South Australia found a huge Wolf Spider in his house. So he decided to take a broom and get rid of the little critter. Big mistake!
The video posted online, which has been viewed 2.5 million times, shows hundreds of baby spiders springing out and crawling all over the floor in different directions. "Oh there are babies coming out of it," Danny exclaimed.
For a second, in the video, you can even see the broom-wielding Danny get confused on what he should go after…Major heebie jeebies.
Arachnophobe or not, this video will make you very uncomfortable (and itchy). Watch at your own risk.
Story First Published: April 21, 2015 18:46 IST
Related articles across the web
(Visited 116 times, 1 visits today)